Hi, it's Monday, June 20th. Here's what you need to get started today.
It is the strictest policy by the Olympic Sports Body. Here's what happened:
World Swimming Governing Body, FINEhe voted to limit the participation of transgender athletes elite women's competitions
His new eligibility policy says transgender athletes can compete if "they can determine to FINA's satisfaction that they have not experienced any part of male puberty after Tanner's Phase 2 [of puberty] or before 12 yearswhatever happens later "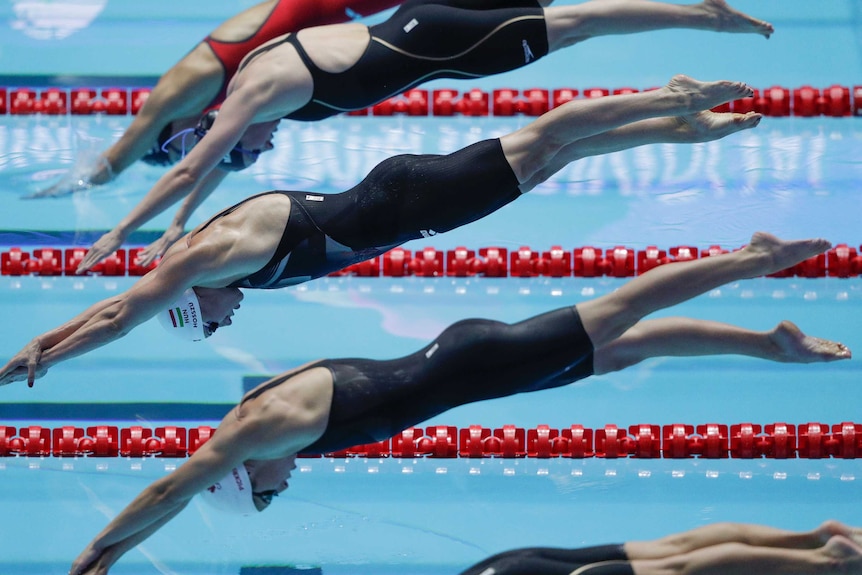 FINA plans to launch an "open category" as part of a new policy, and transgender men have every right to compete in men's swimming competitions
President of FINA, Husain Al-Musallam, said:
Here's the bottom:
The National Commissioner for Children says the Australian child protection system is "broken" and needs "urgent attention"
It comes as a ABC investigation across the country revealed allegations of abuse and neglect of children cared for in every state and territory
Commissioner for Children Ann Hollonds says these allegations are shockingly "common" and need to be examined in more detail:
Federal State Attorney's Office Mark Dreyfus and the Minister of Social Services Amanda Rishworth they said they would meet with the commissioner to discuss what could be done
News as you procrastinate
Let's speed you up.
French President Emanuel Macron the party will lose most. The scheduled vote shows his candidates winning in between 200 and 250 seats – far less than 289 required for a direct majority in the National Assembly
Will recession happen in US? While their secretary for the treasury Janet Yellen says it will take "skill and luck" to avoid it, but it is not "inevitable", last week the former finance minister Larry Summers said he was "probably" by the end of the year:
Loading
News that Australia is looking for
Canadian GP: Max Verstappen survived 16-lap sprint to win the F1 Grand Prix of Canada. Ferrari Carlos Sainz he finished just 0.9 seconds behind him (Austrian Daniel Ricciardo finished 11th). Yuki Tsunoda
Loading
June: That's the name for June 19, marks the end of slavery in the United States – and officially became a holiday for them last year. If you're still curious, we'll break it down for you here
Did you miss everything last night? Here's a super quick summary:
A legend of sports commentary Bruce McAvaney entered the Hall of Fame with an emotional speech about his amazing career:
Loading
And Australian of the Year Dylan Alcott plus ABC leader Tony Armstrong (who also won Graham Kennedy Award) were one powerful duo for the national team, said Alcott:
"To be honest, have Indigenous man ia a guy in a wheelchair up here, further commercial TV… we have a long way to go before the national team, but it's massive. "
Loading
Lisa Wilkinson dedicated her victory to the best news Brittany Higgins.
She said that, after 40 years in journalism, the interview is "by far" the most important job she has ever done.
But a great winner?
Hamish Blake – who won Gold Logie And new ones Bert Newton Award for Most Popular Host.
Blake joked that thanks to COVID which canceled previous awards, he won the Gold Logie bonus: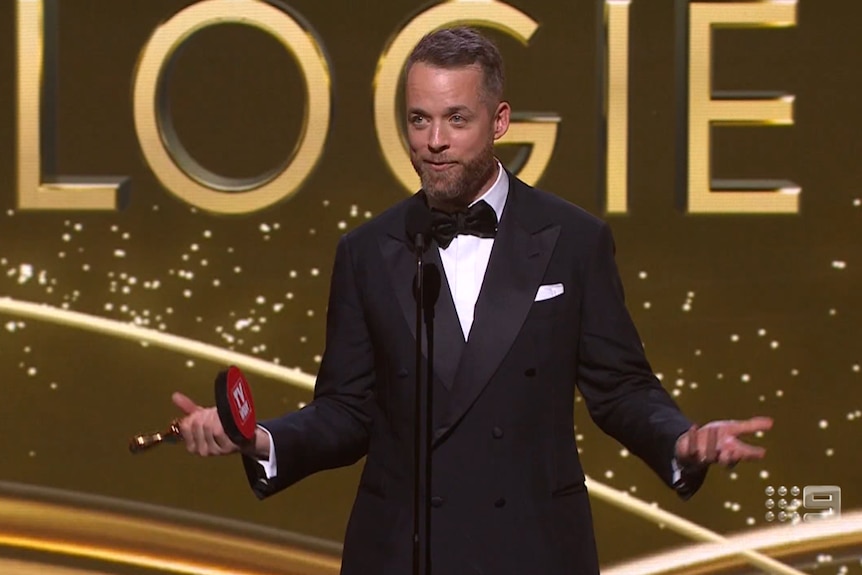 That's it for now
We'll come back later with more.
ABC / wire