Olivia was one of the most controversial brides on Married At First Sight Season 9, and her feud with Domenica definitely divided audiences.
The bride has opened up about her life, conducting an AMA [Ask Me Anything] on Instagram.
The 27-year-old asked her followers to send in questions that she then answered with brutal honesty.
Stream every episode of Married At First Sight for free on 9Now.
She opened up about her relationship with Jackson, friendships from her time on the show and her career plans. Here's the biggest moments from the Q&A.
Olivia's relationship with Jackson
Fans wanted an update on Olivia's relationship with Jackson outside the experiment.
"Jack and I are very much still together," Olivia replied to one question.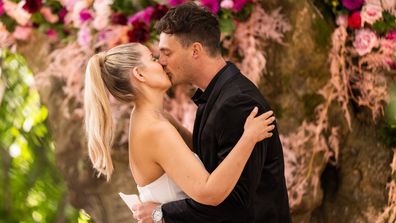 The couple's Final Vows ended with Olivia telling Jackson she loved him. At the time Jackson didn't say it back and during the Reunion he still hadn't dropped the L-bomb.
A fan was keen to know if Jackson had said "I love you" to her yet.
"He has," Olivia replied.
"He doesn't say it all the time, but when he does it makes it mean more."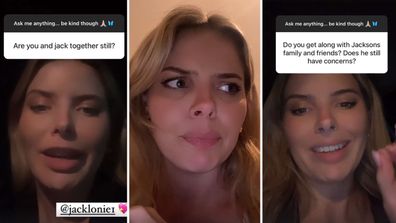 Fans were eager to know if babies were on the cards for the couple.
Olivia admitted she was "very clucky" but they've got other plans they want to achieve first, like traveling and buying a house.
There's also no set plan regarding how many kids they might have.
"I would like as many as our finances and my body will allow," Olivia said.
"Kids are a blessing. I would be happy with one, I would be happy with a hundred."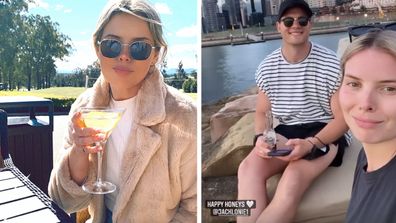 During there time in the experiment, there were questions about Olivia clashing with Jackson's friends and family in the future.
READ MORE: MAFS 'Brent Vitiello and Ella Ding address persistent relationship rumors
But the bride shut down any speculation about that.
"I absolutely get along with Jackson's family and friends," Olivia revealed.
"He has exquisite taste in people. He was raised by beautiful people. He surrounds himself with beautiful people. His friends and family are amazing."
She added Jackson's family and friends have been incredible supports.
Olivia's friendships now
Throughout the experiment it was clear that friendship alliances formed with the ladies.
Asked about who she still keeps in touch with, Olivia called out Tamara, Jess and Samantha as her friends.
She added that she's on good terms with most of the cast.
"All but two of the girls [she's not close with] and all the boys. Love them all, "she said.
Friends and besties: The MAFS stars that are still close after the experiment
From early on Domenica and Olivia clashed in the experiment, so of course her followers wanted to know about where they stand now.
But Olivia addressed the questions early on and said she would not be answering any questions about Domenica.
"I hope she has a very happy, healthy, beautiful life and that's all I have to say," Olivia told the camera.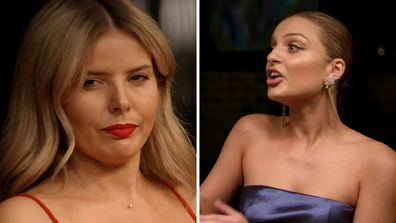 Olivia's friendship with Carolina was also brought up.
"I love her. She's just such a good time. She's a good friend," Olivia added.
Another fan asked Olivia what she thought of the way Carolina spoke to Dion, if she thought it was bullying, and why she sided with her.
"I didn't like the way that Carolina spoke to Dion and I told her that," Olivia replied.
"You don't have to like everything that your friends do. I love Carolina, but I didn't like that."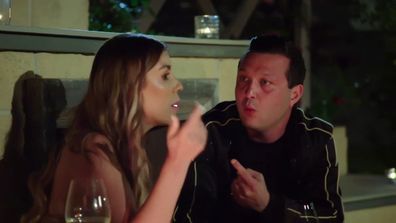 Olivia was also asked about the lap dance Jackson gave Tamara at her recent 30th birthday celebrations.
Turns out Olivia was totally fine with the situation and was actually the one who organized it.
READ MORE: MAFS 'Tamara celebrates milestone 30th birthday with her co-stars
"So I actually forgot to get Tamara a 30th birthday present and Jackson was kind of in the dog house from having a big night the night before," she explained.
"So I put two and two together and was like, 'Tamara, here's your present. Jackson do your thing.'"
Olivia is still grieving her father
It was revealed early on in the show that Olivia lost her father to cancer in 2020after she'd been his primary carer for seven years.
Asked if she was still grieving, the bride confirmed she was.
"Yes all the time. I miss my dad. He was my best friend. We all miss him. He was a beautiful beautiful boy and I know that he'd be proud of me," she said.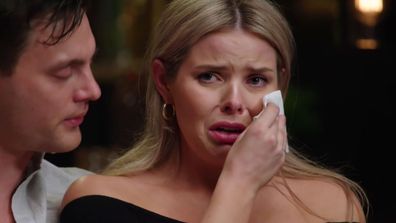 What is Olivia's name?
Olivia's Instagram handle is 'olivefrazer', and one fan asked if or not her name was 'Olive' or 'Olivia'.
"When I signed up for Instagram Olivia Frazer was taken," she explained.
Olivia then explained there's an Aussie icon who was actually the inspiration for her name.
"My name is Olivia, after Olivia Newton John. My parents were big fans of Grease"she said.
We sure learnt a lot about Olivia and her relationship with Jackson and we're sure it's not the last time she opens her life up to her followers.
In Pictures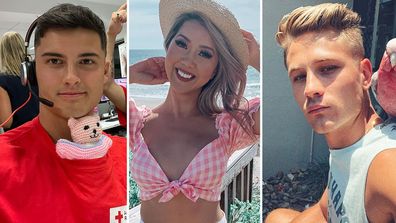 Where the MAFS Season 9 brides and grooms are now
New tattoos, new relationships and new scandals
View Gallery
Stream every episode of Married At First Sight for free on 9Now.