This winter, Coles and the charity Second Bite aim to serve millions of meals to those who need it most, and have hired a big name to help them.
Second Bite and Coles teamed up with famed chef Curtis Stone to help raise money at the box office, while Stone helped with one of their joint meals.
With an army of volunteers behind that goal, thousands of meals are provided daily to those who really need them.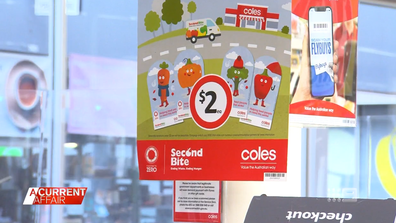 READ MORE: The winner of the gold medal in the fight was caught living a luxurious life in Bali
Cheryl is just one of many who rely on nutrition services like Second Bite to survive.
She said it all meant a lot to her.
"I cried a little bit and it meant a lot to me that there are people with good hearts who help people who need it," Cheryl said.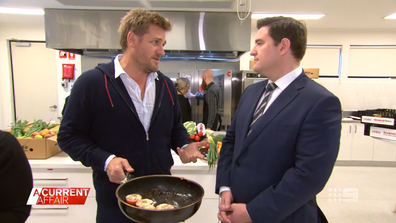 READ MORE: Dumb advice of a financial guru in the midst of rising interest rates
"They need to understand the reason why we're getting into this situation and try to put ourselves in our shoes, to see how hard it is to survive with the little things that will keep you going."
One in five Australians is affected by food insecurity.
The effects of drought, East Coast floods, COVID-19 and rising inflation have led to an increase in food demand.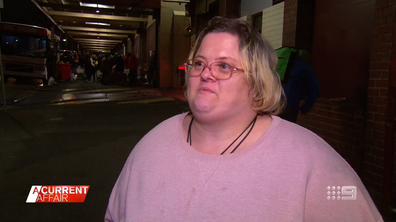 READ MORE: Builders are asking to renegotiate contracts while operating at a loss
Second Bite ensures that food reaches the people who need it most, therefore A Current Affair teamed up with Coles and Curtis Stone to lend a hand in the joint Second Bite pantry in Melbourne.
The food offered through Second Bite is often donated food that was not sold that day or was in excess in supermarkets.
A few decades ago, this food would have gone to landfill – that was until Simone and Ian Carson saw an opportunity to help others by creating Second Bite.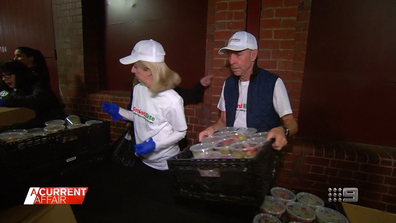 "It's a community that helps the community, (the government) can't do everything. We have to go in there and do what we can," Ms. Carson said.
Founded in 2005, Second Bite provided 48.7 million meals last year alone.
Among the volunteers is Ava, 12 years old.
She said she has been helping since she was only six.
"I've been doing it since I was six and I love it so much because it gives people a different smile on their face. It's not just from a funny joke or laughter, but from the heart," she said.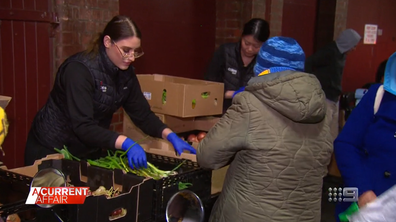 This winter, Coles is supporting Second Bite's Winter Appeal, with customers encouraged to donate $ 2 for Second Bite when they check out at the box office.
"There's nothing wrong with that, it's still great-tasting food, it's still full of nutrition. So it's the kind of food that is saved, brought to Second Bite by Coles, and then to 1,400 agencies across the country to feed the needy." said Stone.
"You get one of these little cards … If you throw one of these in your cart when you're next at Coles's, it'll cost you two dollars and make 10 meals."
Second Bite wants every $ 2 donated to make a difference.
You can find out more if you go to your local Coles supermarket.
In pictures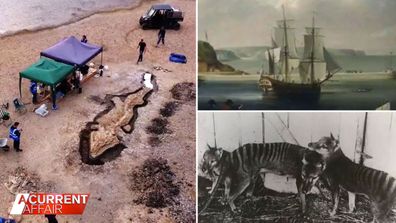 Revolutionary historical discoveries that conquered the world
See the gallery